Sala identification leads to tributes and calls to continue search for pilot
Saturday 09 February 2019
---
Tributes have continued to flood in for international footballer Emiliano Sala whose body was identified as that which was retrieved from plane wreckage near Alderney earlier this week.
The Sala family and Nantes FC have also both urged for the search to continue to allow the family of pilot Dave Ibbotson the same sense of closure.
The aircraft they were travelling in from Nantes to Cardiff on 21 January lost contact with air traffic control over the English Channel and a search effort began almost immediately. 
Unfortunately that search was called off after nearly four days when the chances of finding the pair alive were considered "remote". A privately funded search aided by information from the Air Accident Investigation Branch located the wreckage on Sunday. It was announced on Thursday night by Dorset Police, whose coroners inspected a body seen in the wreckage, that it was that of Emiliano Sala. The body of pilot Dave Ibbotson has yet to be found and the AAIB search has been "brought to a close" due to worsening weather conditions. 
Online tributes have since ramped up for the international footballer including several from his sister Romina Sala who had travelled to the Bailiwick in the days following the incident. 
Past interviews with Emiliano Sala have emerged and shared in the wake of his death which paint him as a humble character with an interest in crime novels and playing guitar. Sala had told SoFoot:
"In Argentina, there was not much money. My dad was a van driver, we didn't have much coming in. That period drives me on. I have had to work so hard at every stage of my life.
"My mum found it so hard when I left. Other people in the town did not agree that a child could leave a village so young. Since I moved away, we have always spoken every day, about our hopes, worries and dreams.
"Reading is what I love, I'm into crime and drama fiction. I love to be transported into that world."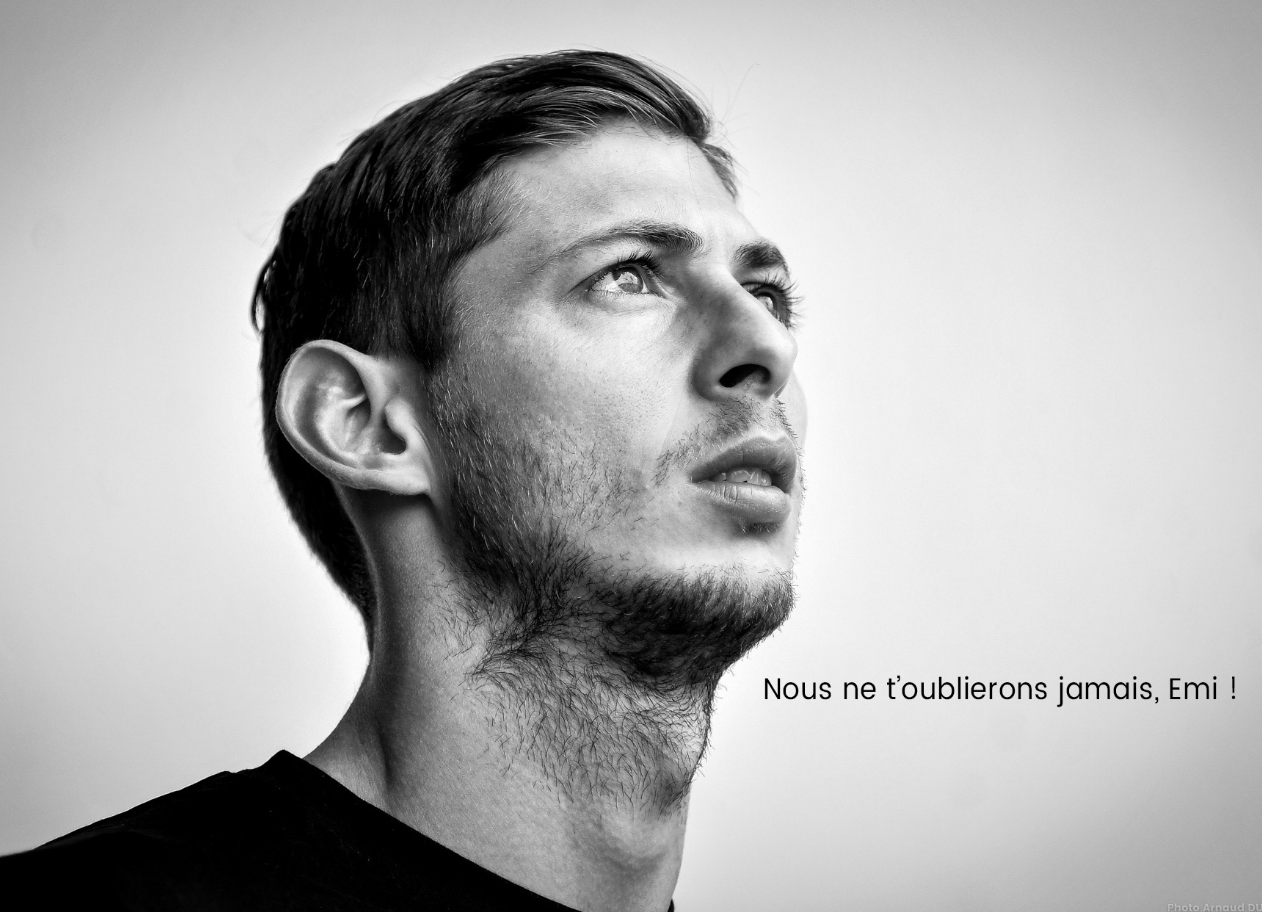 Pictured: Nantes changed the landing page of their website to this photo of Emiliano Sala (FC Nantes).
The footballer's former club Nantes FCT changed their official club website to only show a photo of Sala with the words 'Noue ne t'oublierons jamais, Emi!' which translates as "We will never forget you, Emi!"
The Ligue 1 club has also retired the no.9 shirt in honour of the player who scored 13 goals in 16 starts for the team 
Cardiff also said that the forward will always remain in their thoughts. The Welsh club said in a statement:
"The homages paid to him nationally and internationally match the player and personal that he was. Today, we have lost a friend, a talented player and an exemplary team-mate.
"We can't forget in this drama the pilot and his family and have confidence that the authorities will continue their search."
Diego Maradona, who was among those to call on authorities not to give up trying to find the footballer, posted a tribute on Instagram.
He told how many had kept a "light of hope" for the footballer, adding: "I send a big hug to your family and friends".
Although by natural circumstance less is commonly known about the pilot, 59-year-old Mr Ibbotson, both FC Nantes and the Sala family have urged authorities to continue the search for his body. 
"On this Friday morning, our thoughts go to David Ibbotson and his family, hoping that the authorities will do their best to find him," they said in a statement. 
The Grimsby Telegraph news site reported on Tuesday that tributes had been left for Mr Ibbotson, the aircraft's pilot, in his hometown of Crowle including a message from his children. 
His daughter Vicki seems to have written on a card left among the tributes:
"Daddio, Words cannot describe how much I am going to miss you. You are the best dad anybody could wish for and I will love you always."
Pictured above: Tributes to Emiliano Sala from Nantes FC and to Dave Ibbotson from his daughter.